ART DUBAI 2018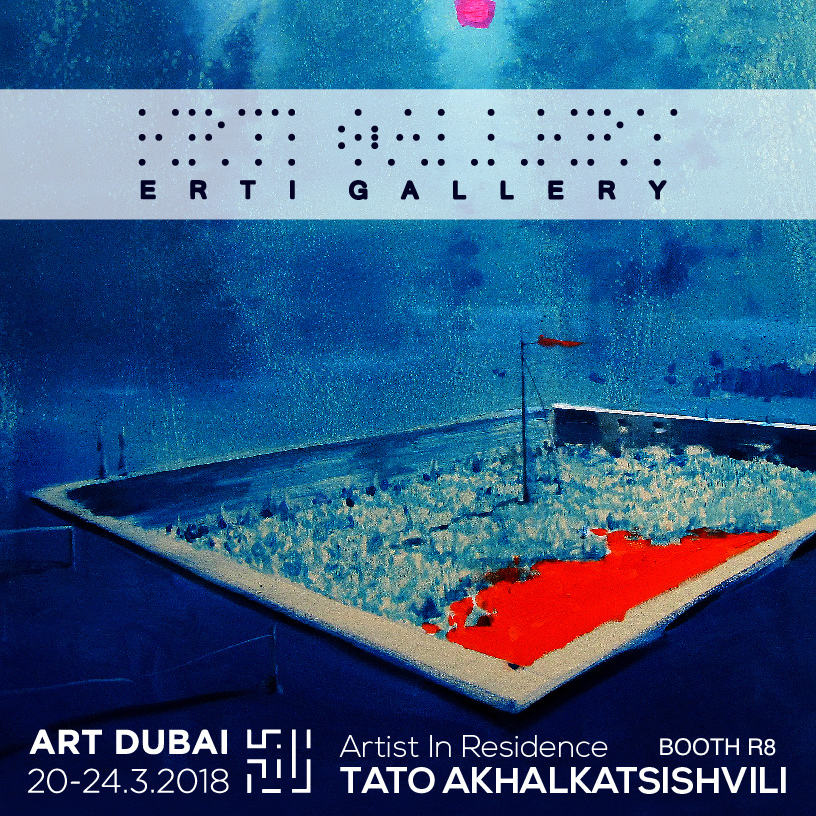 ERTI Gallery is delighted to present Tato Akhalkatsishvili at "Residents" new program at Art Dubai, that will be first inaugurated at 2018. "Residents" provides exhibitors with a platform to display artworks and presentations specially conceived for this section through a four week residency program for a select artist in Dubai. Tato Akhalkstsishvili's been chosen among ten artists from the world for the Residents program at Art Dubai 2018.
Tato (1979) lives and works in Tbilisi, Georgia. The main subject area of the artist is the research, which is based on observations, such as psychological conditions during different manipulations. He is also interested in mechanisms of interrelations in the universe, and personal memories, which are always discussed in an epic-historical context.
"IS YOU BODY A HEAVEN" is the newest series of works by Tato, on which the artist intends to continue work in Dubai art residency. These are large scale abstract canvases depicting different colors, different organisms of our universe and underlining advantages or disadvantages of our living planet, at the same time demonstrating ambivalence and confrontation.
Tato often uses metaphors to rise and underline important issues, during which he stands on the crossroad of memories and historical data. Therefore, landscapes he make are not about any concrete geographical location, but the psychological conditions in which contemporary human being perceives a different reality.