Boris Kacheishvili Solo Show in MoMa Tbilisi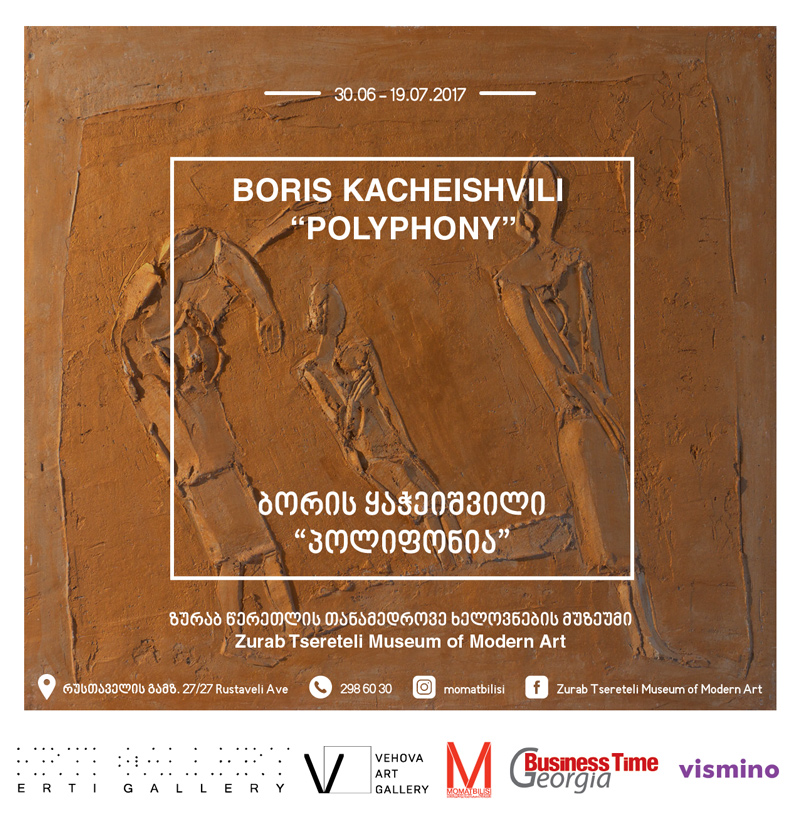 Boris Коcheishvili Solo Show in MoMa Tbilisi

22.06.2017


June 29, 2017, Boris Kacheishvili's first solo show will take place in Zurab Tsereteli Museum of Modern Art, Tbilisi, Georgia. Up to the present day Boris Kacheishvili, 77, has never been exhibited in the homeland of his ancestors, in Georgia. Though, he is already quite recognized character for the art history; confirmation to this – is the hundreds of works in the collections of the famous museums: The State Tretyakov Museum, The Pushkin State Museum, The State Russian Museum, Ludvig Museum (Germany), and the number of other museums in Russia and abroad, also a number of articles expressing the opinion of art critics, who positions Kocheishvili among the most expressive and individual artists of our times.
In Kacheishvili's first solo show in Georgia, will be represented whole retrospective of his lifetime work: the visitors will have the opportunity to see his graphics, paintings, relief artworks and also his poetry.
At the opening day, with the official visit, will arrive and attend the exhibition director of sculpture department at State Tretyakov Gallery, Irina Sedova.

Special Catalogue will be also published in frame of exhibition at Tbilisi Moma.
Project is curated by Tamara Vehoba (Vehova Art Gallery)
Text for the catalogue: Irine sedova (State Tretyakov Gallery)
Project organisers: Vehova Art Gallery, ERTI Gallery