COSMOSCOW 2015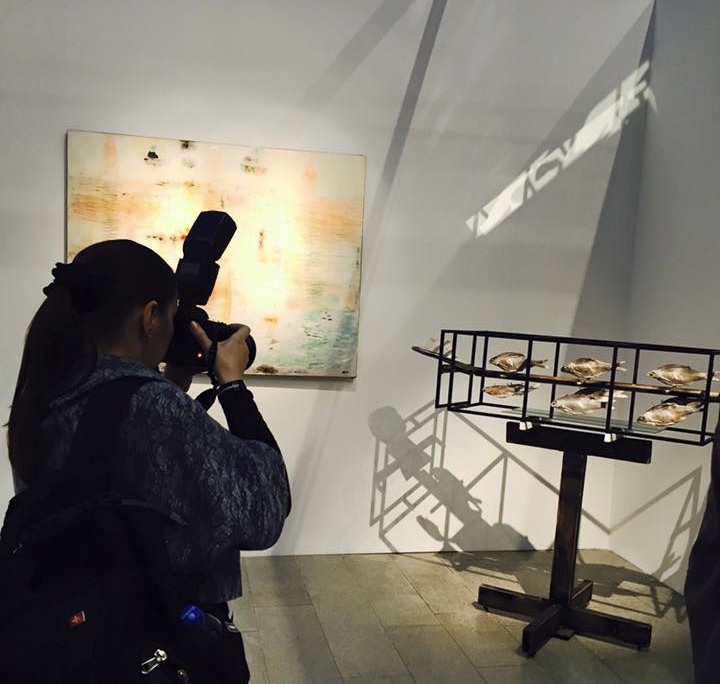 TNN Gallery presented art works of Georgian contemporary artists Gia Gugushvili and Tengiz Sepiashvili SEPO at COSMOSCOW International Art Fair, which took place from 10th to 13th of September at Gostiniy Dvor, Moscow 2015. Both of the artists are already well based in their home country and abroad.
Gia Gugushvili born in Tbilisi 1952, is a current Dean of Academy of Fine and Applied Arts, Tbilisi, Georgia. TNN Gallery represented several artworks form his last solo exhibition «Dialogue» which he has dedicated to his students that express emotional positivism, and the power of naive pure impressions . The artist basically uses oil on canvas technics, though the publics' favorite artwork became his painting with mixed technic (oil, canvas, collage, pencil)
SEPO born in Tbilisi 1946, works on kinetic sculptures and is a member of kinetic museum London. Two sculptures were represented by TNN Gallery at COSMOSCOW – «New York» and «Lost». One dedicated to the expression of multiculturalism and another (Lost) to the talented lost generation which «swam with the flow».
In that way TNN ART's booth at COSMOSCOW demonstrated on the one hand the power of new generation filled with the positive emotions living in the multicultural society and on the other hand underlined the presence of lost talented people.
Press: