COSMOSCOW 2016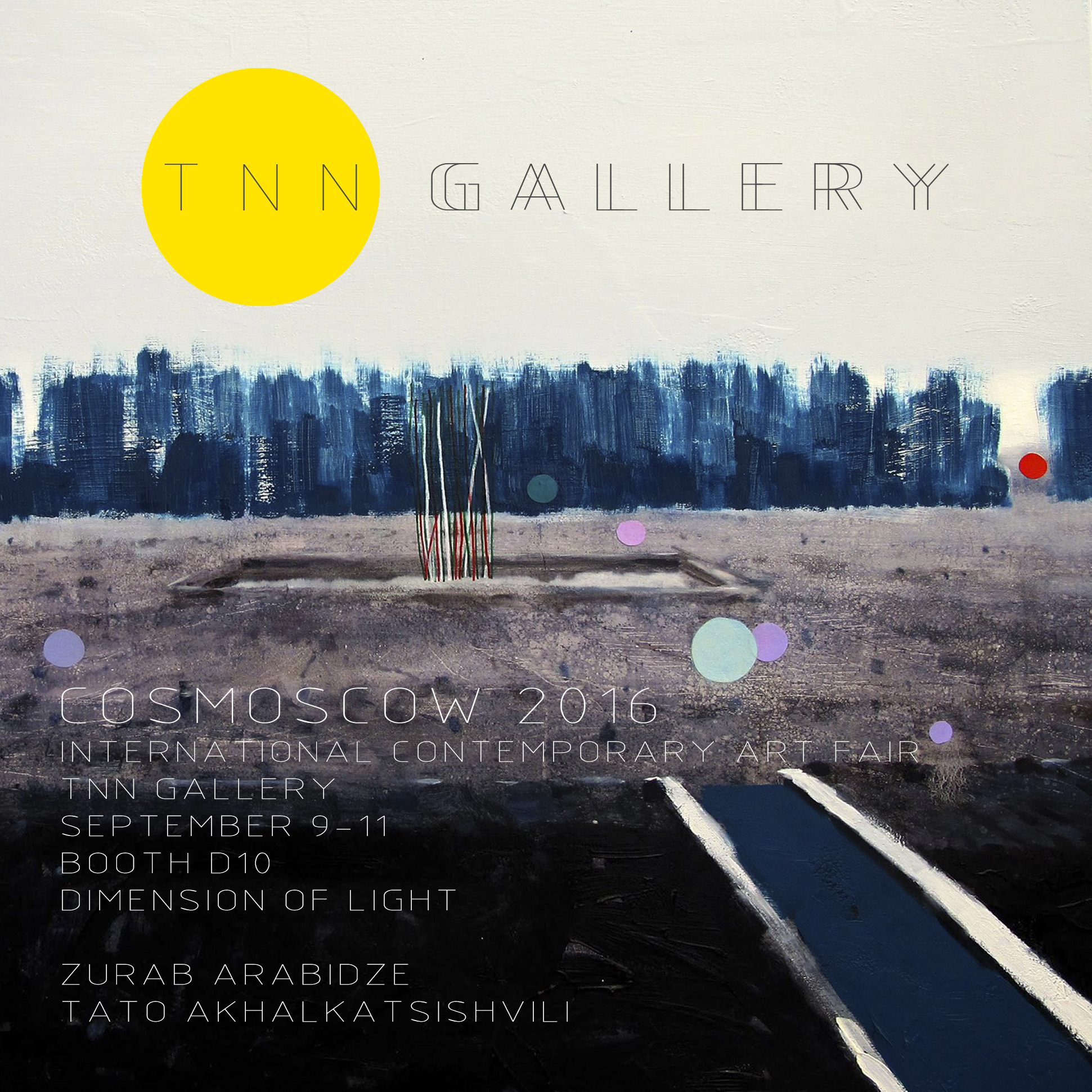 "Light
Light
The visible reminder of Invisible Light"
– T.S Eliot
The exposition of TNN Gallery at COSMOSCOW International Art Fair 2016, presented an absolutely different artists, they both create different artistic variations in the dimension of light. Both Zurab Arabidze and Tato Akhalkatsishvili works in mixed media, though both artistic visions are completely different and distinguished with its individuality.
Zurab Arabidze born in 1980 Tbilisi, Georgia. Nowadays he lives and works in Moscow. His works presented at COSMOSCOW are completely dedicated to the mystery of light, which uses photon as a metaphor in a physics of elementary particles. The contact of the light and the water– two main beginnings of life – finds its expression in the vivid geometrical compositions. In these series of works, the artist impressively shows how the light particles are spread on the surface of a sea, where invisible particles attract each other. For the Zurab the structure of a cosmos and it's acting particles is the sample of a human being, where at one glance a chaotic world is a subject to the certain dynamism, one strives to meet its second half, or a lost particle. In artist's opinion these dynamism is motivated with the invisible or unconscious fear of loneliness in an infinite universe.
Tato Akhalkatsishvili, born in 1979, Tbilisi, Georgia, lives and works in Tbilisi. An optional and a symbolic understanding of the light is the corner stone of Tato's abstract landscapes within included fragments of contrasting photo collages. Unconscious fears, weird psychological mood fragments grown from our memory looks like a puzzle. This is a dimension of a subjective sense of the history, where the time boundaries are disappeared and on the scene stay emotional conditions with loneliness, with its secret, with searching for solutions and returning to the childhood's unconscious conditions.
To sum up, presented exposition offers high standard artistic interpretations, where two artistic visions meet each other on the subject of a light.
Press:
Video: