ERTI Gallery is delighted to present artworks of Tato Akhalkasishvili at Vienna Contemporary 2017, which will take place at Marx Halle, September 21-24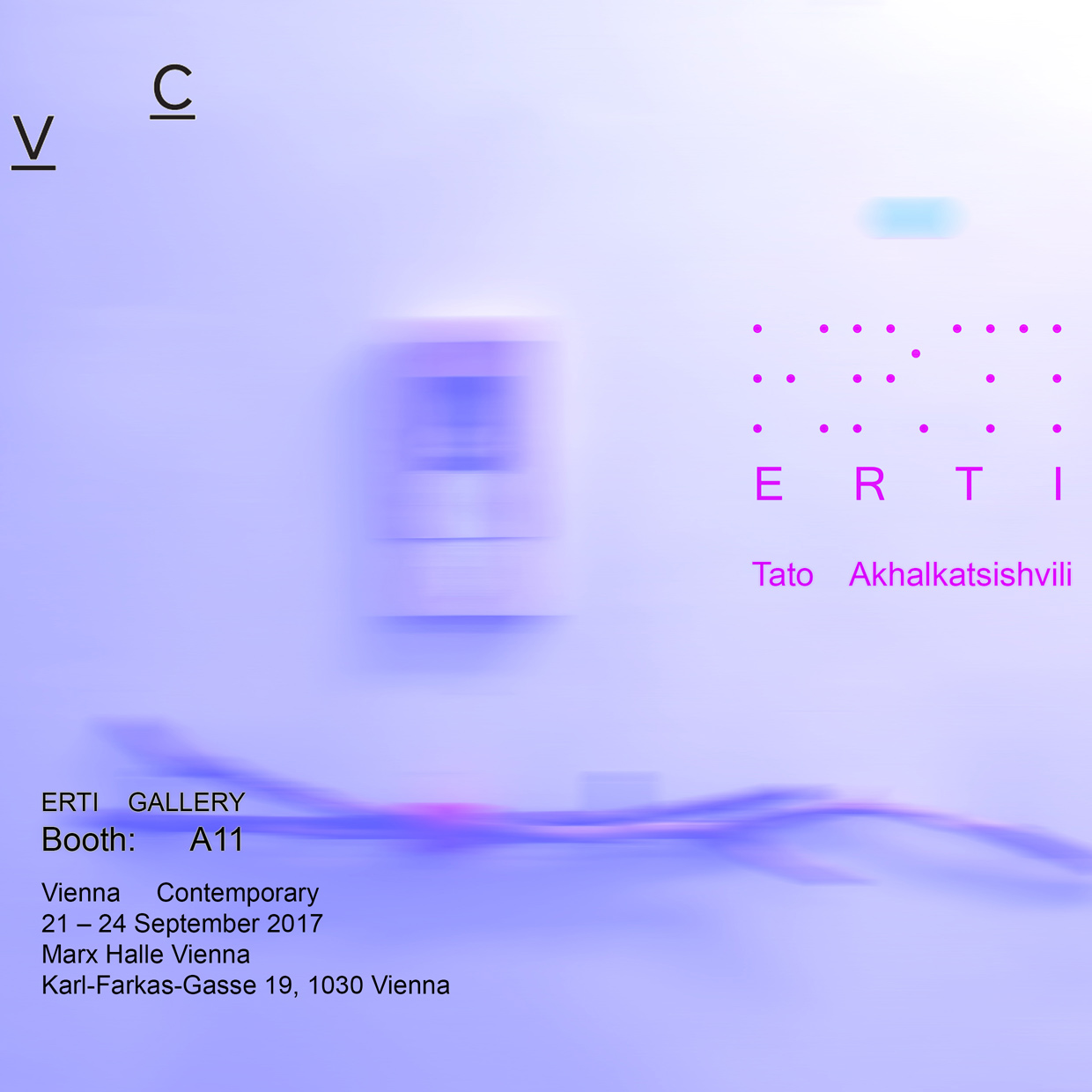 Tato Akhalkasishvili (B.1979) is a Georgian based artist. He works in painting, in addition he makes objects, installations and collages. Akhalkasishvili expresses important issues and concepts with the help of different metaphors. Childhood is one of the primary themes in his art. He portrays childhood memories, post-soviet traumas, perk of human existence. The artist develops his works always in series.

"Voca" – "(Calling") – one of the highlight series – is an attempt to reflect the psychological condition, when, a human being, first starts to realize, that the world we are living in, is not simple, it can be cruel or dangerous and stands before the dilemma. Artist reflects the process of discovering the world, with its frustrations, ambitions, fears and hopes.

Growing up in late years of communist era and passing teenage years in Post – Soviet transitional period- Akhalkatsishvili had to deal with continuous clashes of value system and socio-cultural structures.

"Born in", where he uses different wooden toys and objects as a metaphor, demonstrates fragile and inadequate world of a child in comparison to the real world. Among the cut-outs of depictions of different kids, there is one image that is often repeated from work to work: a little boy with naive smile, driving vintage, mechanical car,-mainly placed in emptied abandoned swimming pool or dark, almost theatrical background. That's the artist himself, the only image he uses from his own archives. By using these images Akhalkasishvili engage the viewer with their own memories and interpretations.

Tato Akhalkatsishvili graduated from Tbilisi State Academy of Arts (1996-2003) were he was a member of "figurative Art Studio". The studio had a great success in Germany. Since 2000s Tato's artworks have been mainly exhibited abroad. Twice in Tokyo ("Mitsukoshi" Art Gallery) and regularly in Europe and USA.

VIP Preview: 20 September Preview:12:00 – 17:00 Vernissage: 17:00 – 21:00
Public days: 21-22 September 11:00 – 19:00 23-24 September
11:00 – 18:00