Giorgi Chkheidze's Solo Show "As It Is"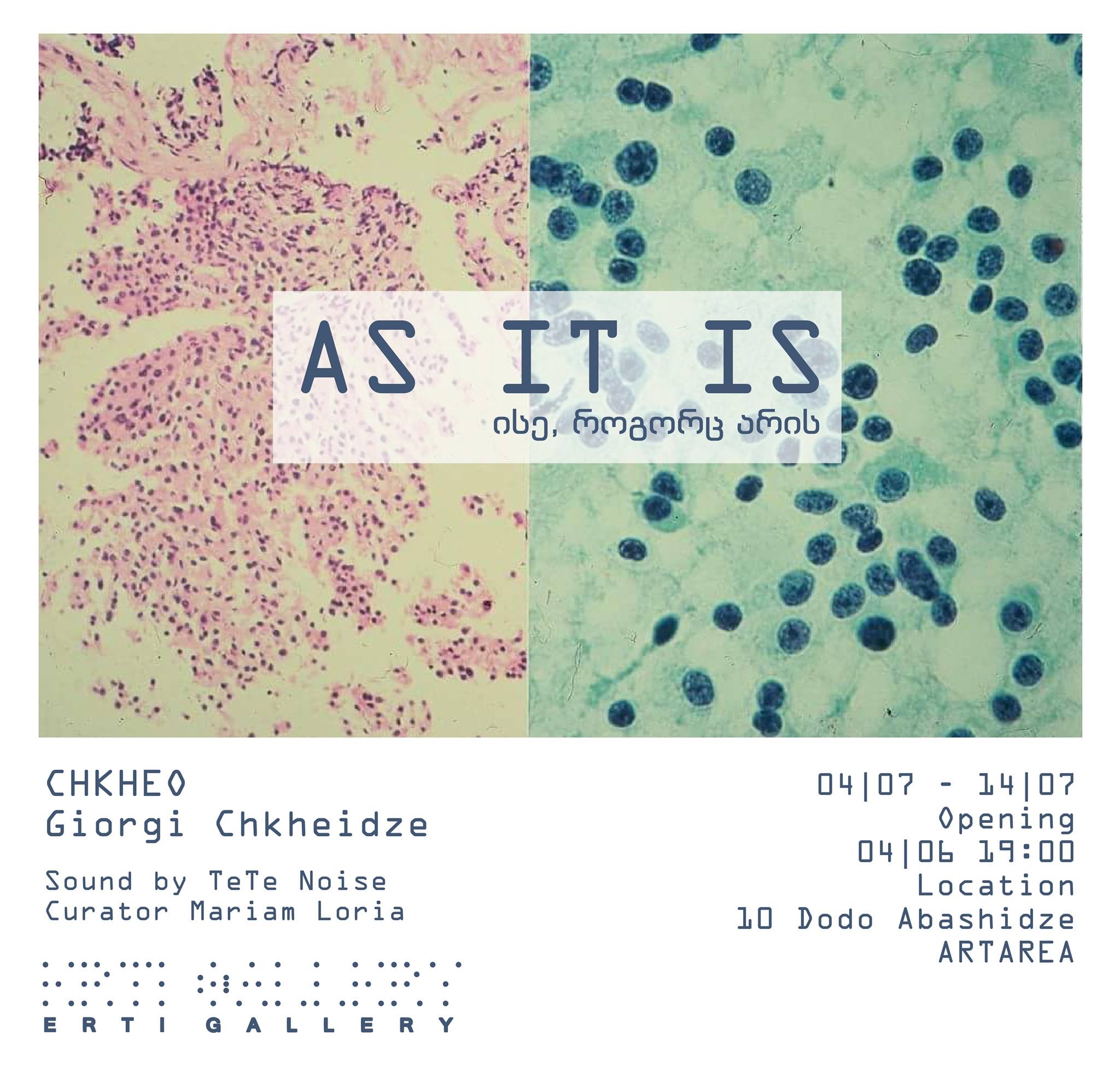 Giorgi Chkheidze's Solo Show "As It Is"

04.07.2017


ERTI Gallery presents Giorgi Chkheidze's solo show As it is/ისე როგორც არის.

Exhibition presents paintings and works on paper depicting nothing concrete. We can see them as visual experiments and at the same time it is related to the simple and complicated natural forms, which sometimes we see with naked eye, through microscope or telescope. With his special technique, chkheidze is spraying colours on different surfaces (canvas / paper). As a result we got unusual pictures, where we can't notice paintbrush or other trace of artist. But compositions aren't chaotic, there are created micro worlds with little forms and repeated geometric elements.

Presented works beside different points of view and colour changes, are characterised with different materials and contrast size of paintings and works on paper. Same colour, surface sensation, shape has different impact in each picture. Connections, similarities and differences show us how varied and limitless can be range of impressions of minimalistic forms. For an ant a piece of rock could be the peak… little lake could be an ocean for other life forms…

Music by TeTe Noise.

Curated by Mariam Loria