LECHAKI | DARO SULAKAURI PHOTO SHOW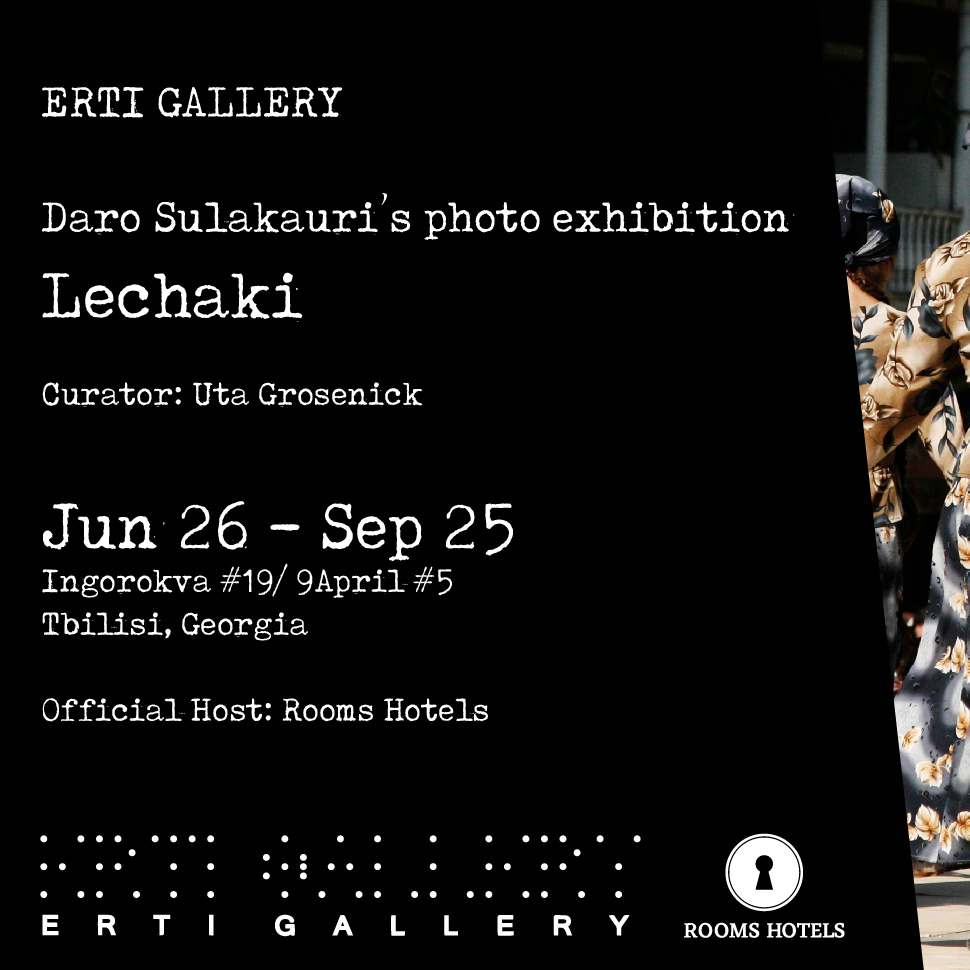 Daro Sulakauri
Lechaki
Curator — Uta Grosenick
"Lechaki is Daro Sulakauri's (born 1985) first solo show at Erti Gallery
Lechaki is an old Georgian word and it means a silk veil. For centuries it's been a symbol of peace and women's role in family. It symbolizes virtuous and holiness of a woman. Selected from several projects, the works in the exhibition focus on a wide variety of women from Georgia. "House Divided" of 2018, portrays people in the Russian-occupied separatist regions between South Ossetia and Abkhazia, where the borders between Russia and Georgia are frequently encroaching on Georgian territory, causing the inhabitants to live in constant fear of losing their homeland. "Deprived of Adolescence," 2015, testifies to the practice in rural Georgia of marrying off underage girls , following the footsteps of the family traditions—a practice that continues to this day, despite the fact that it's illegal. "Double Aliens" from 2013 documents the region of Samtskhe Javakheti in southern Georgia, where Georgians and Armenians exist side by side but lead separate lives. They live in different villages, attend different schools, and speak different languages. "The Black Gold" story depicting the lives of mineworkers in Chiatura city, struggling to make a living, working in harsh and unbearable conditions.
Daro Sulakauri studied at the Tbilisi State University in the department of Cinematography and subsequently moved to New York, where she received her degree in Documentary Photography and Photojournalism from the International Center of Photography in 2006. She has received numerous prizes, including second place in the Magnum Foundation—Young Photographer in the Caucasus award in 2009, the EU
Prize for Journalism in 2016; she won a Reuters Photojournalism Grant in 2018 and was Selected participant for the 2017 Joop Swart Masterclass. Her work can be seen in publications such as National Geographic, New York Times, Der Spiegel, Forbes, MSF, Bloomberg, among others.
In a separate room at the back of the gallery, Daro Sulakauri has also initiated a new project in the exhibition. Via Skype, visitors can communicate with Georgian women living hundreds of kilometers away.