The STYX | Levan Songulashvili's solo show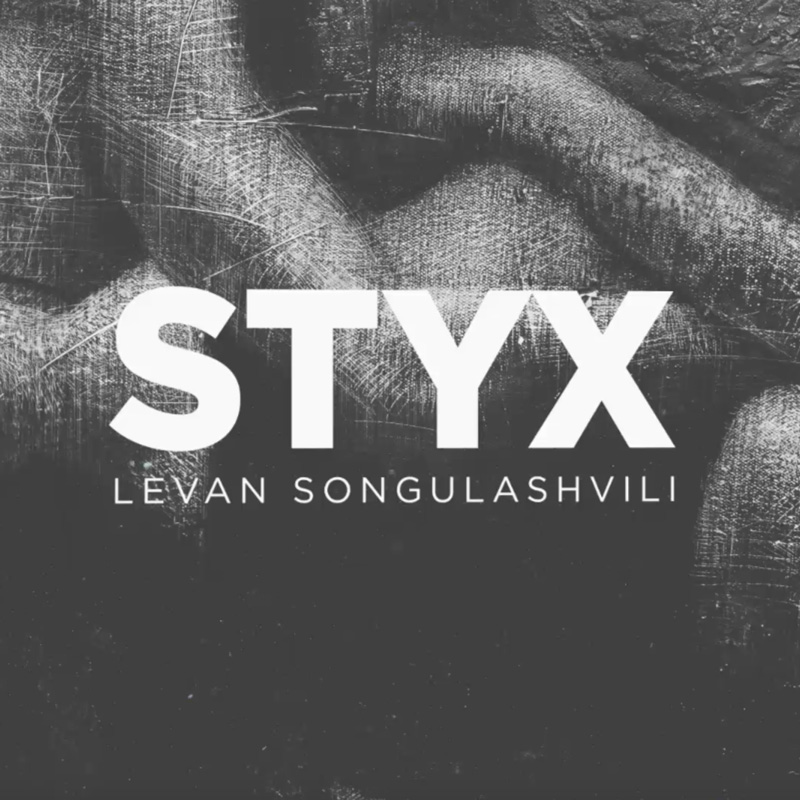 The STYX | Levan Songulashvili's solo show
Curator: Mark Gisbourne
Project Partner: TBC Status Official Host: Rooms Hotels
Opening reception: April 4, 19:00

ERTI Gallery is delighted to present Levant Songulashvili's multimedia show, which consists of large scale paintings, minstallations and video art.

The exhibition STYX by Levan Songulashvili is an installation of mental, emotional, and psychological passage. It refers to a sense of exigent myth and allegory, alluding to the famous mythological river as a site of psychical transformation. It is the point of transit and entry to the imagined underworld, and stands for the experience of life as that of journey and passage, a voyaged dream into the ravelled beyond, leading to an awakening that acknowledges the expanded awareness of new realities. From living consciousness to masked unconscious, from life to death, and the imagined world and afterlife, the River Styx is an aqueous symbol of radical change from the mutable aspects of the world to immutable and inevitable certainty of our eventual passage. For these reasons the exhibition is conceived as an immersive experience as expressed through video installations and a unique series of sepia and black and white related paintings by Songulashvili. The artist's integration of a video installation and his paintings presents an interwoven vision, mediated by the extended metaphor of the self-regenerative "hydrozoan" medusa jellyfish. A creature not intended by the artist as a description as such, but as a symbolic metaphor, and an embodied form of signification that is representative of life and the nature of mutability and change. Songulashvili sees the Styx as emblematic of the interstices or in-between that is present in everyday life. Like the drowning souls in this river of oblivion that have not achieved passage, the jellyfish are dependent on the vagery and drift of ocean currents.
This said the taking of and possession of an independent sense of emergent identity is a major concern of the artist, and is further indicated by his System of Objects video-sculpture installation, that deals specifically with singularity and the collective through means of repetition. A singular figure stands transfixed in the centre and median point of the concourse of the Oculus building in New York (close to the site of the 9/11 attacks on the World Trade Centre), while all around him foot passengers are shown walking backwards as in a state of repetitive reverse gear. And we as participant spectators add ourselves to the greater view over the balloon-like heads of a putative audience. It evokes the question of our own daily life of conformity and senseless repetition. The video was developed from and related to the painting Idem et Idem, a Latin usage of repetition (literally "and again") revealing a close and immediate intimacy between the artist's time-based film and video works and paintings. Yet it is also clear that the greater accumulative and material accomplishments of the artist are best seen through the inner vision of his paintings, which presents the viewer with feelings of veiled and ephemeral presences that capture fleeting (mutable) experience and temporarily transfixes them. For example the large Styx (Portrait), whale also indicative of the translucent and the semi-veiled, shows in the spectral presence of a child's face that seems to emerge out diffuse mist or hypnopompic consciousness. Levan Songulashvili whether he is focussed on video or painting has developed a marked accomplishment over recent years that places him in a long tradition of artist's that reflect on states of meditative consciousness. The exhibition is for the viewer a personal journey through emotion and consciousness, a sensory immersion into mortality and sensibility—the passage that is a human life.

© Mark Gisbourne 26 March 2018