TNN GALLERY at London's Global Art Fair ART16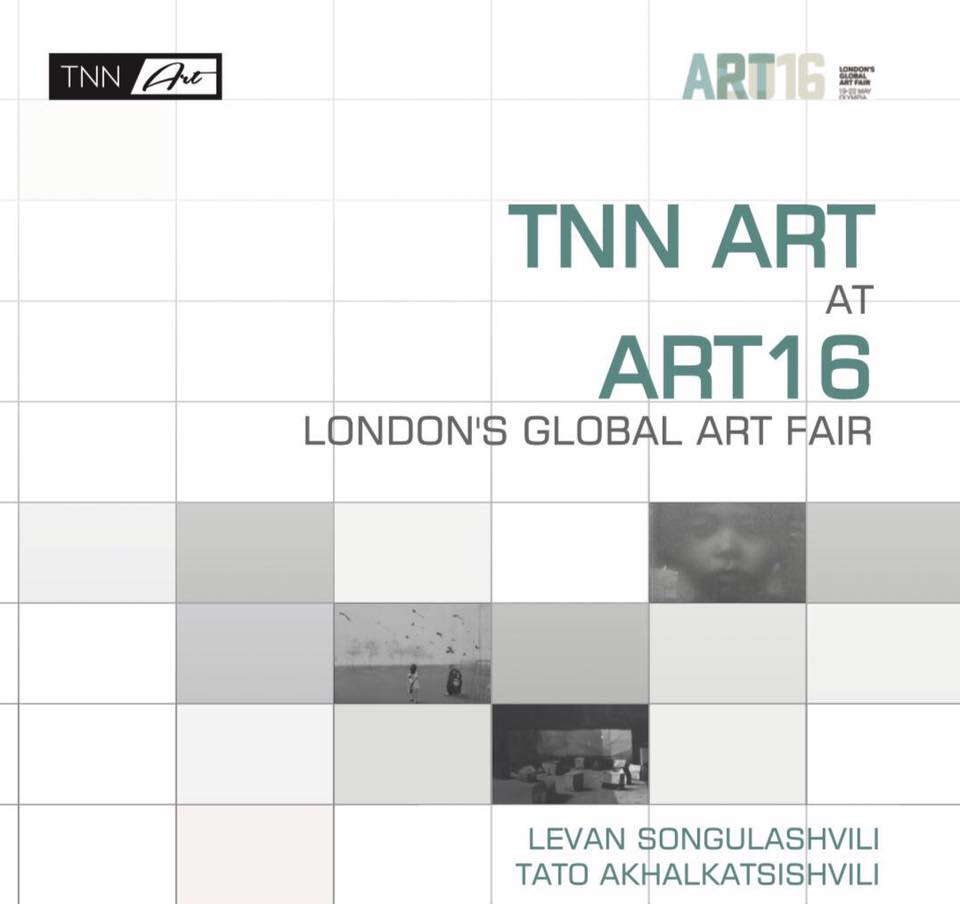 TNN GALLERY presented the artworks of two young Georgian artists — Levan Songulashvili and Tato Akhalkatsishvili — at the London's Global Art Fair — Art16, at Olympia, London on May 20-22, 2016.
Art16 has become a highlight of London's cultural calendar, kicking off the summer season with a compelling edit of international artists and galleries from more than 30 countries from around the globe.
Paintings of two Georgian artists were presented at the Art fair:
Tato Akhalkatsishvili's work reflect deep conceptual ideas of human consciousness, loneliness, factors in-between reality and imagination. Imaginary landscapes —which serves as a mise en scene for revealing one's mysterious life, is a constant element of his wirks. http://www.tnnart.com/gallery/tato-akhalkatsishvili/
Levan Songulashvili — Existentialism, mass scenes, erotic strokes and the most important — recognizing yourself in a mass — these are the issues on which Levan currently works. He has recieved a number of national and international awards in visual arts. In 2015, "The Jellyfish" by Levan was sold to an American collector at "Take Home a Nude" auction at Sotheby's NYC. In 2016 Levan was selected for the Brooklyn Museum's special creative project "Iggy Pop Life Class" concieved by Jeremy Deller. His works created during the project will be exhibited at the Brooklyn Museum in Fall, 2016.
Press