Viennacontemporary 2018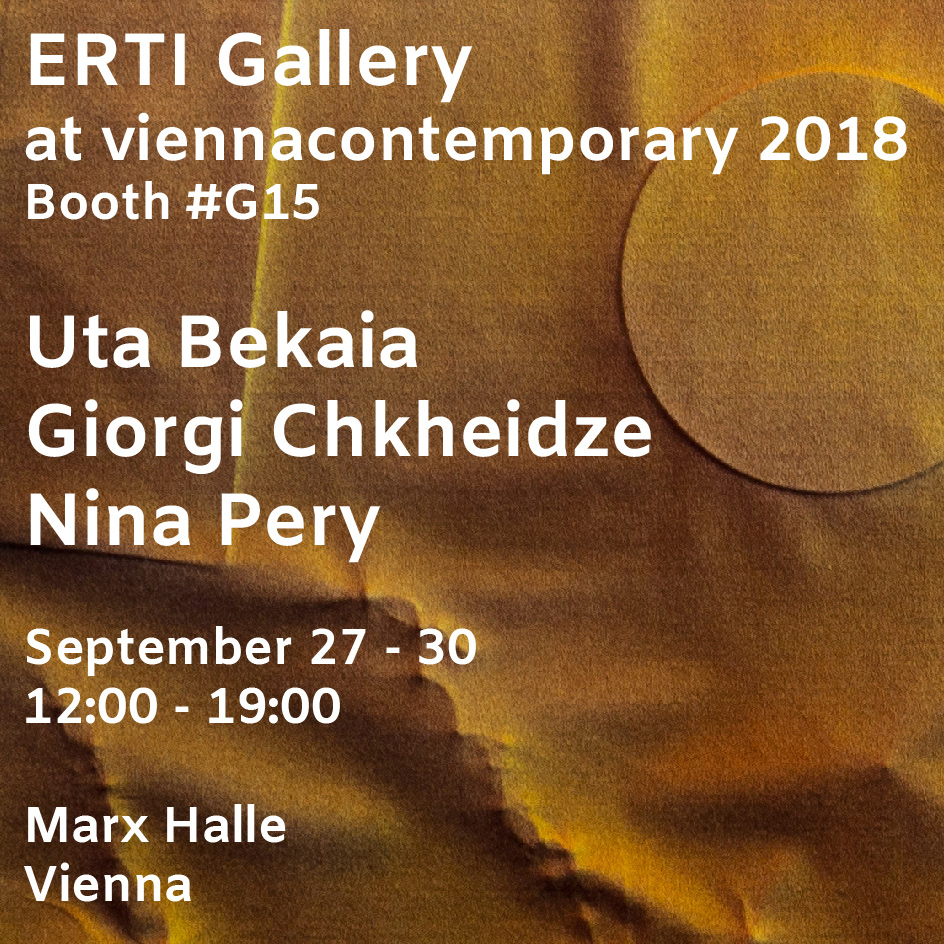 ERTI Gallery is pleased to be in the list of devoted participants of viennacontemporary. This time you will have possibility to discover three different artists of three different generations at our exquisite booth. We directed a special concern and attention towards the designing of the exhibition space, intending to emphasize the uniqueness of each artist while trying to create a natural integrity between them. All of the three presented artists are originally from Georgia. They all had opportunity to live and work abroad to enrich their professional experience and now through keeping in touch with their origins they considerably fertilize the local art scene.
ERTI Gallery will present works from his recent show at ERTI -"Super Humans" which marks Bekaia's growing interest in his native Georgian folklore and mythology. Photos and hand embroideries, also videos of nine Georgian fairy tale characters that had the biggest influence on the artist in his childhood. Loyal to his creative process, this time also, Bekaia hardly relies on actual texts or research; instead, he dives into his own memories and subconscious, reviving remnants of those memories, enriched with his own childhood imaginations and interpretations. Bekaia created nine hand embroideries of the Super Humans, where the playfulness of the children coloring books are merged with his widely explored and beloved craft.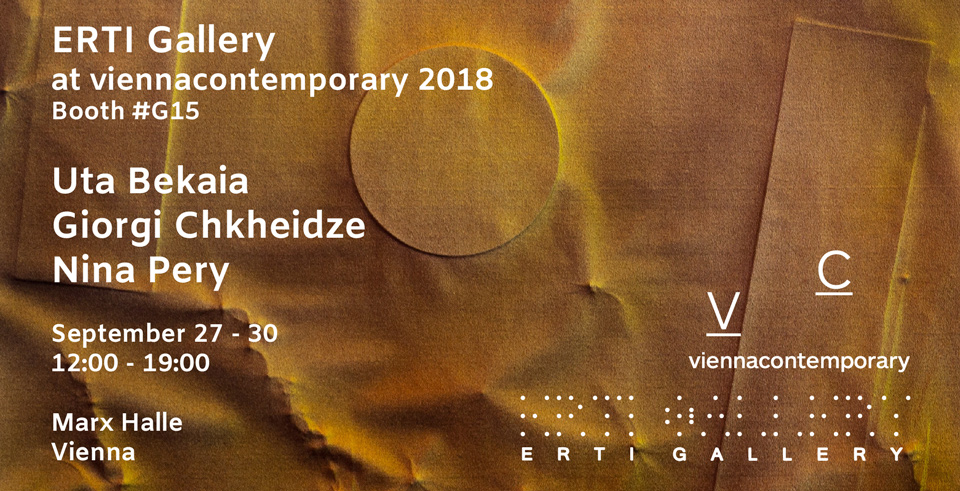 Also Bekaia's another project "Inhabitants of Childhood" ceramic sculptures, as though little, colorful vessels for eccentric spirits of nature, inhabiting the clay bodies granted to them by Bekaia in accordance with their unique character like only very good and old mate of them was able to do.
For Giorgi Chkheidze creative process has the primal importance. Only through the meditative process of working during long hours is he able to capture all those states of being that we perceive in the very minimalistic and linear, as well as in the abstract and airy or the experimental forms of his paintings Chkheidze's solo exhibition, "As it is", compiles various paintings and works on paper. The works are visual experiments, which depict different natural forms that are sometimes seen through the naked eye, or some that can only be visualized through microscopic observation.
Nina Pery's solo show "Their Time Has Come" were first organized xsat the Museum of Modern Art (Tbilisi, 2018). A well-known French fairy tale about the Bluebeard — an evil husband who kills his wives — inspired the artist to start thinking about what would the wives be like today?
Pery tried to depict completely different women, who are conditionally enslaved not only physically, but also morally. Women's personalities are condemned by men, feared by public opinion.
What is it that suppresses women's freedom? Illusions, society which is not willing to learn about the problem and resists it; personal, human weakness and inability to take a step towards the change; failure to fight for oneself and find a key to happiness.